A 1,000m2 creative hub
at the heart of the Valencian Ensanche .
Merkato Hub is a coworking ecosystem that operates within the realm of interior design, architecture, events and communications, landscaping, new technologies, and sustainability.
Beyond the concept of coworking, it emerges as a colearning epicenter for creative professionals, committed to sustainable development, innovation, and disruptive ideas. It's a community capable of developing innovative projects through the synergy of talents that coexist within the space.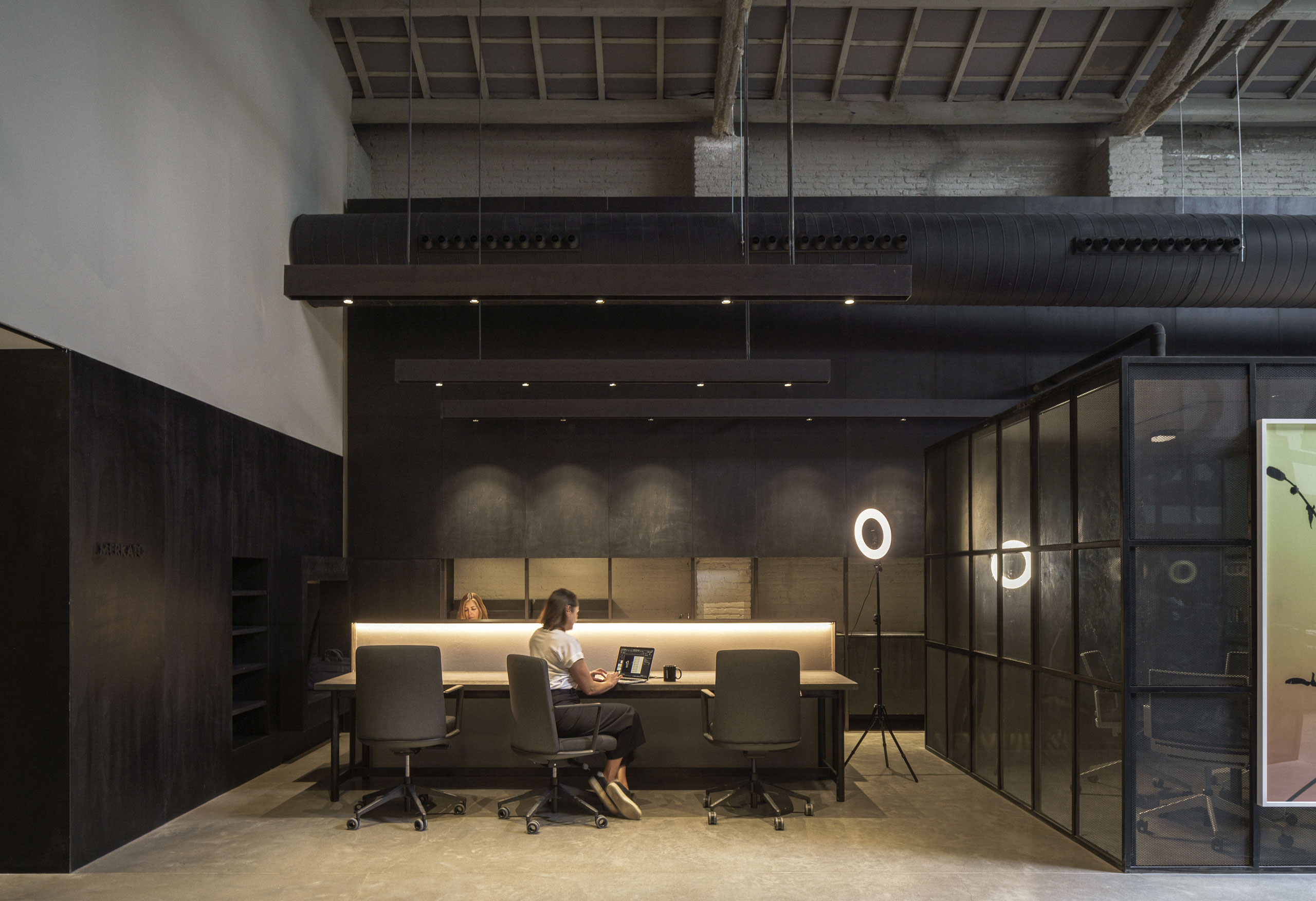 Merkato is a workspace where companies and individuals alike experiment with novel formulas at the crossroads of design, cutting-edge trends, sustainability, and technology.
This convergence point embraces the realm of creativity as a playground for experimentation. Here, innovation and collaboration thrive among talents spanning diverse knowledge and experience levels, holding pivotal roles.
Coworking spaces designed to nurture collaboration and professional growth.
The space's namesake concept mirrors that of a marketplace – an arena for experimenting, sharing, conversing, and growth across all creative domains. The big challenge lies in integrating the technological layer, transforming Merkato Hub into an apt platform for pioneering thought processes and work methodologies.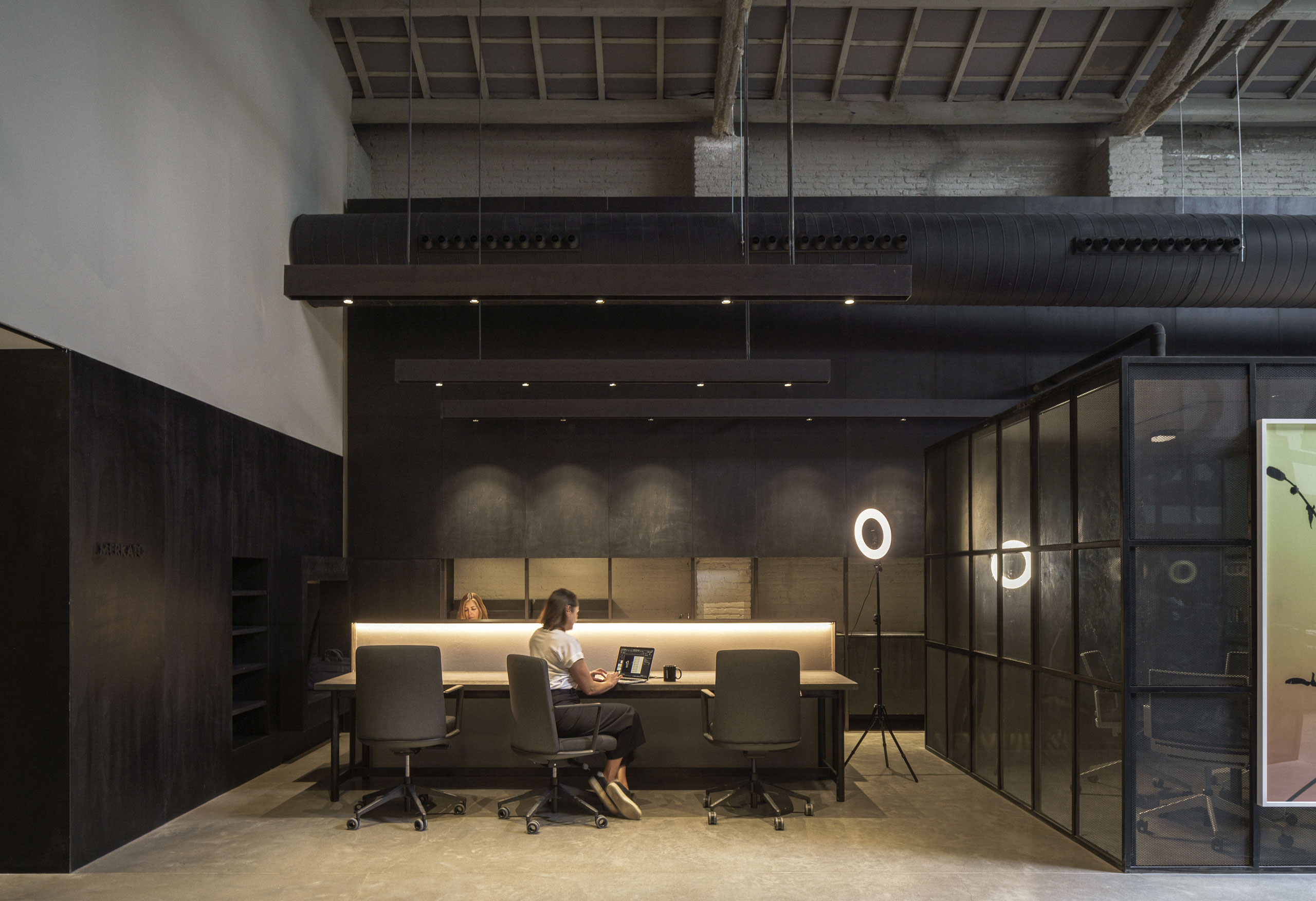 "Join an unparalleled
realm of ideas."
At the heart of Merkato Hub beats its community of 'hubbers' – an open, interlinked network of creative professionals. Crafting a dynamic ecosystem with individuals at its core is imperative for stimulating innovation, sharing qualified talent, and jointly tackling challenges.
Bus: 19, 89, 95 y L1.
Train: C2, C3.
Metrovalencia: Líneas 5, 7 y 9.
Bus: 19, 89, 95 y L1.
Train: C2, C3.
Metrovalencia: Líneas 5, 7 y 9.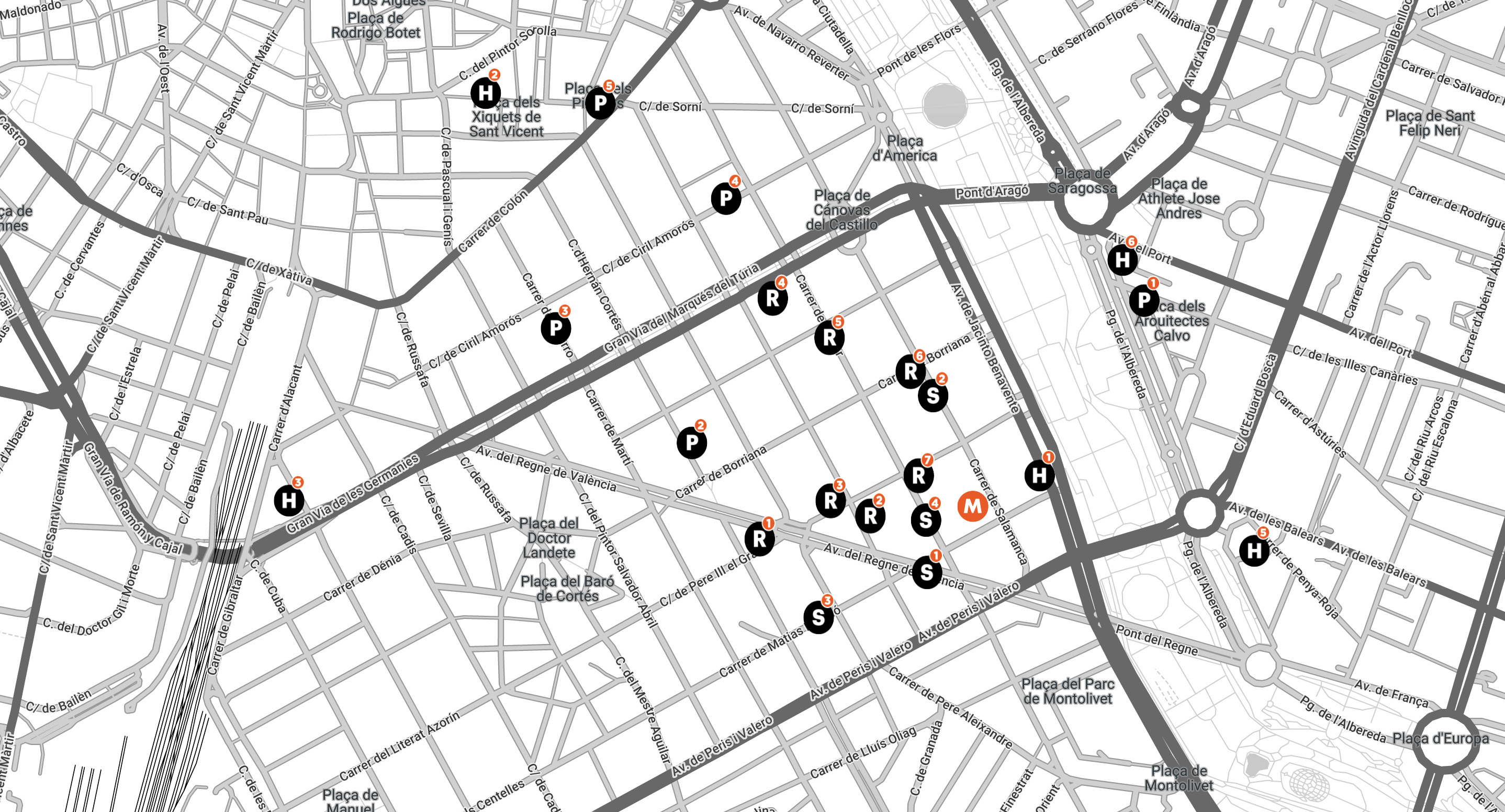 Prime location and ambiance.
Valencia, basking in its 300 days of sunshine a year, its vibrant creativity, exquisite gastronomy, and excellent quality of life, has repeatedly been named the best city to reside in by Time magazine.
Nestled in the center of Valencia's Ensanche, Merkato Hub finds itself in one of the city's most refined and well-connected districts. The surroundings boast modernist architecture, esteemed educational and cultural establishments, and business centres. The hub benefits from a coveted location, merely a stone's throw away from the riverbed park – an ideal spot for leisurely breaks, open-air dining, and other recreational pursuits.